La Belle as we know it will be changed for the foreseeable future…
La Belle Beauty as we know it will be changed for the foreseeable future..
Dear Clients,
I hope your all safe and well and coping as best as you can through these unprecedented times.
As you know I called the shots early with my employees last working day on Thursday 19th March and i officially closed the salon doors on Friday 20th March before the lockdown was officially announced by the government. With two salons a training academy and 6 employees this is any business owner's worst nightmare come true. But we were lucky enough to receive two business grants for both the shops and kept all the staff on furlough pay so La Belle will survive this storm.
I believe La Belle will come out of this stronger then ever before, however right now the beauty industry i believe is at huge risk as we cannot do any beauty treatment and keep 2 metres apart from our clients, and until they find a cure this virus will continue to stay around. Staying at home during lockdown will slow the spread, protect the NHS from getting overwhelmed but it will not kill this invisible virus.
My main priority as a business owner is to keep our clients and staff safe. With the beauty industry being so high risk working in such close contact, physically touching people and not being able to work 2 metres away from our clients I believe we COULD be one of the last sectors to re-open and when we do, we will have to adapt to working in a different way.
As you know La Belle is usually  busy and buzzy, my staff are used to working at a fast pace with back to back clients throughout the day and now we will have to work at a much slower pace and have plenty of turn around time in between clients to thoroughly disinfect everything.
I've started putting some COVID-19 Health & Safety procedures in place for my salons so you can have an idea of what the salon procedures will be like when you next visit us which will include:
Reception & Front of House
Clients must wait outside and will be let in 5 minutes before their treatment time to fill in a consultation and health questionnaire.
A plastic screen will be placed on top of reception desk to protect receptionist and client.
Clients to complete a thorough consultation and health questionnaire on arrival. We will not be treating any clients who have shown any symptoms within the last two weeks.
We will be asking clients to pre-pay for their appointments on booking where possible. We will be accepting Card or Paypal payments only. Contactless payments where possible. We will no longer be accepting cash payments.
No More than Two therapists working in the salon at one time- This is to allow us and our clients more space especially at the front of the salon and along the corridors.
Staggering client's appointments so clients aren't over-lapping sitting in our waiting area, we will be working more on a one client in, one client out basis.
Clients must wash their hands-on arrival. Clients to wear face mask and gloves where possible.
Staff to wear face masks & aprons at all time and gloves where possible.
Markers of floor marking out two metres distance like in supermarkets
15-minute turnaround times in between clients so we can thoroughly disinfect equipment in between each client and avoid clients over lapping.
Manicure Stations
Keeping our manicure tables two metres apart from each other.
Single use nail files & Thoroughly disinfects areas including gel polish lamps and all tools in between clients.
Plastic screen over manicure tables to protect client between therapist.
Treatments
Disposable towels will be used where possible. Where this is not possible towels will be freshly changed in between each client and couch roll will be used on all treatments.
Wax strips etc must be disposed off via clinical waste
Single use equipment used where possible
We will only be offering more 'essential' treatments such as waxing, nails, tinting, brows and pedicures when we first re-open.
We will be avoiding close up work where clients can't keep their face masks on and therapists cant work with gloves on such as facials and massages until social distancing procedures have been lifted.
No double pedicures as we can't move these two metres apart unless the clients live together.
No double room treatments as we can't move the couches two metres apart unless the clients live together.
Academy
Lessons will now be on a 121 basis only for the foreseeable future.
We will be looking at offering more online courses- only for treatments we feel are suitable for home learning
Student's with pre-paid courses will have priority over bookings.
Prices
As we will not be able to fit in as many clients during the day and with extra rising costs such as disposable towels, single use equipment and not being able to accommodate as many clients each day we will have no choice but to increase our prices for certain treatments in order to survive.
Opening Hours
We will be looking at extending our opening hours to fit as many clients in as we can and to avoid having to cut staff hours of employment.
Priority Appointments
Clients with pre-paid appointments, gift vouchers and out-standing courses of treatments will be given priority appointments when we first re-open.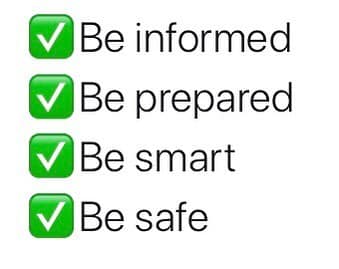 I'm sure there will be more things that will prop up as we open and things will be on a trial and error basis until we find our feet with this new way of working!
I feel fortunate in some ways that I have two premises so I can spread the load more during this time! I'm sure we will have a very busy start with lots of clients wanting their beauty treatments done but for our clients over 70 years or with underlying health conditions i wouldn't blame you for staying away during this time.
Some may feel these procedures are over the top but I like to prepare for worst case scenario. I don't know all the answers and have no idea what restrictions will be put in place for the beauty industry by the government or when we will be able to re-open safely but i feel its best to prepare now and keep our clients informed along the way.
I would like to thanks all our clients for continuing to purchase gift vouchers and products during this time- its keeping our business ticking over and your continued business means the world.
Love & Light
Sonia Martin
Managing Director – La Belle Beauty Ltd