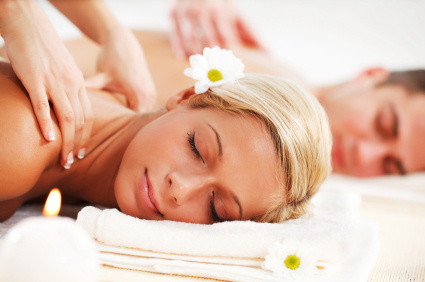 Couples Package, Signature Rituals, Reflexology, Indian Head Massage, Hopi Ear Candling, Crystal Healing & Reiki
Couples Escape Package
**Available at La Belle Worthing & Shoreham, Please contact the salons to book this package**
Together… Candle Light….Soft Music…In our Double Treatment Room…
Spend some quality time together being pampered from head to toe in our double treatment room…
Indulge in a soothing foot soak to revitatise tired feet…
Next unwind and stimulate your senses with a full body aromatherapy massage to ease tired and tense muscles.
Completed with an aromatherapy facial with pressure point massage on the face and scalp…
Two hours of pure bliss!
Couples Escape Package
2 hours
Rose Spa Ritual
Relax and unwind with our complete treatment to reconnect body, mind and soul. Starting with a foot soak to soothe and relax, followed by a complete body brush to boost circulation.
Next relax and enjoy a full body aromatherapy massage and luxury rose facial to release tension and rebalance the whole body.
Rose essential oils are the base of this treatment to soften and nourish the driest of skin, completed with a pressure point scalp massage.
Luxury Face & Scalp Ritual
An invigorating back exfoliation prepares the skin for a soothing back massage to ease stress and tension.
An aromatherapy facial and scalp massage completes the treatment leaving you completely relaxed
Luxury Face & Scalp Ritual
70 minutes
Luxury Face & Scalp Ritual inc Hot Stones
85 minutes
Rose Hydrating Cocoon
If you are looking for an indulgent and uplifting treatment to bring back radiance, restore and renew your skin, then this treatment is for you.
This intensely hydrating body ritual includes a gentle exfoliation followed by a layering of hydrating and regenerating creams and oils in rich in Damask rose, renowned for its renewing and moisturising properties.
The products are left to penetrate under a wrap while an Ayurvedic scalp massage works to lift and brighten your spirits.
Rose Hydrating Cocoon
55 minutes
Reflexology
A powerful treatment to release tension and promote relaxation and well-being for the whole body.
Reflexology focuses on pressure points on the feet which relate to areas of the body and can play an important role in both preventative and restorative healthcare.
Indian Head Massage
Coconut oils are massaged into the face, scalp and shoulders releasing stress and mental tension.
Your scalp is left conditioned and your hair super shiny and nourished.
Indian Head Massage
25 minutes
Hopi Ear Candling
This gentle, relaxing treatment aids removal of wax and eases sinus congestion, can help with a range of ear, nose and throat conditions.
The treatment is completed with a pressure point massage on the face and scalp using eucalyptus essential oils to help decongest and support the immune system.
Hopi Ear Candling
40 minutes
Reiki
Reiki is a Japanese technique for stress reduction and relaxation that also promotes healing.
It is carried out by laying hands on the body and is based on the idea that an unseen energy force which flows through us and is what causes us to be alive.
Reiki energy is said to re-balance the whole person in mind, body and spirit.
Crystal Healing
Crystal Healing involves placing crystals on the body to align the body's energy centres and to release negative thought forms.
Crystal healing balances the mind, body and spirit allowing you to heal yourself from within.
Crystal Healing
40 minutes