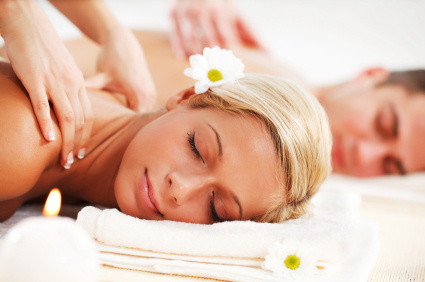 Couples Package, Signature Rituals, Reflexology, Indian Head Massage, Hopi Ear Candling, Crystal Healing & Reiki
Couples Escape Package
**Available at La Belle Worthing & Shoreham, Please contact the salons to book this package**
Together… Candle Light….Soft Music…In our Double Treatment Room…
Spend some quality time together being pampered from head to toe in our double treatment room…
Indulge in a soothing foot soak to revitatise tired feet…
Next unwind and stimulate your senses with a full body aromatherapy massage to ease tired and tense muscles.
Completed with an aromatherapy facial with pressure point massage on the face and scalp…
Two hours of pure bliss!
Couples Escape Package
2 hours
Rose Spa Ritual
Relax and unwind with our complete treatment to reconnect body, mind and soul. Starting with a foot soak to soothe and relax, followed by a complete body brush to boost circulation.
Next relax and enjoy a full body aromatherapy massage and luxury rose facial to release tension and rebalance the whole body.
Rose essential oils are the base of this treatment to soften and nourish the driest of skin, completed with a pressure point scalp massage.
Luxury Face & Scalp Ritual
An invigorating back exfoliation prepares the skin for a soothing back massage to ease stress and tension.
An aromatherapy facial and scalp massage completes the treatment leaving you completely relaxed
Luxury Face & Scalp Ritual
70 minutes
Luxury Face & Scalp Ritual inc Hot Stones
85 minutes
Reflexology
A powerful treatment to release tension and promote relaxation and well-being for the whole body.
Reflexology focuses on pressure points on the feet which relate to areas of the body and can play an important role in both preventative and restorative healthcare.
Indian Head Massage
Coconut oils are massaged into the face, scalp and shoulders releasing stress and mental tension.
Your scalp is left conditioned and your hair super shiny and nourished.
Indian Head Massage
25 minutes
Hopi Ear Candling
This gentle, relaxing treatment aids removal of wax and eases sinus congestion, can help with a range of ear, nose and throat conditions.
The treatment is completed with a pressure point massage on the face and scalp using eucalyptus essential oils to help decongest and support the immune system.
Hopi Ear Candling
40 minutes
Rose Himalayan Salt Full Body Scrub
Using our very own Rose Himalayan Body Scrub- A great treatment before a holiday to remove dead skin cells, your skin will be left silky smooth.
Himalayan Salt Full Body Scrub
25 minutes