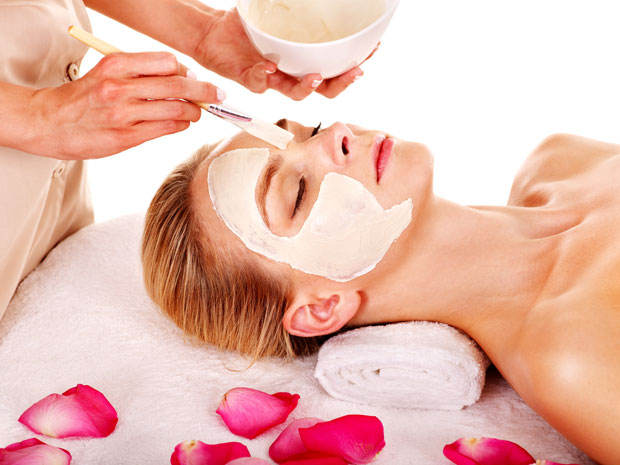 Environ, CACI, Radiofrequency, OXYjet, Aromatherapy, Dermapen & Dermaplaning
Environ Facials
Advanced Active Vitamin Treatment
Packed with nourishing, anti-ageing ingredients, this facial will leave your skin looking radiant and dewy. The freshest, most active forms of Vitamin A, C and antioxidants are driven deep into the lower layers of the skin using soundwaves and small electrical pulses. This scientific approach stimulates collagen to soften lines and improve elasticity, increase hydration and boost radiance.
Active Vitamin Treatment
As above but just focusing on 3 areas of concern.
Hydraboost
The perfect anidote to dry, lacklustre skin, this intensive treatment deeply hydrates while plumping and firming the skin. Based on hylauronic acid, which holds 1000 times its own weight in water, it helps reduce fine lines caused by dehydration and increase the plumpness of the dermis, resulting in moisturised, glowing skin.
Collagen Power
This brand new facial uses a unique serum containing 3 powerful anti-ageing peptides (Matrixyl 3000,Trilyagen and Matrixyl Synthe6) which have been clinically proven to help regenerate the skin, boost collagen and elastin production and improve moisture levels.
.A course of treatments will assist in improving the skin softening fine lines, tightening slack skin and refining the appearance of scarring and uneven skin texture.
Using the DFIonzyme machine, this facial is the only one in the world that can enhance the penetration of these peptides into the skin due to the action of low frequency sonophoresis
Cool Peel
These peels are parallel to none in the beauty industry for safeness and effectiveness. They are far less aggressive than othe peels on the market and there is no redness and no recovery time. These peels are specifically efffective treating scarring, rough textured, sun damage, acne and rosacea. Clients have to use Environs AVST 1 for at least 3 weeks prior to the treatment to ensure your skin has all the vitamins and antioxidants it needs.
Click here to read our blog for more  Information on our Environ Treatments & Skincare 
Environ essential 10 areas
75 minutes
Course of 6 Environ Essential 10 area Treatments
Environ Essential 3 areas
55 minutes
Course of 6 Environ Essential 3 area Treatments
Course of 6 Cool Peel Treatments
CACI
Super CACI
CACI gently helps tighten and tone sagging muscles whilst smoothing the appearance of fine lines and wrinkles.The dual-tipped probes increase the effect on the muscles and have a dramatic firming result on the jaw line. Using the latest and most advanced technology available the non surgical face lift uses micro current to help firm and tone the muscles of the face; this is a pain free treatment designed to help you fight the signs of ageing. It can also soften and smooth the appearance of lines and wrinkles using lifting tips filled with collagen serum. This treatment also includes the hydratone mask and eye and jowl lift.
Classic CACI Non-Surgical Facelift
The Caci Non-surgical face lift is an advanced, non-invasive facial, with twenty years of medical research behind it. The treatment can deliver visible results without the need for surgery. Tiny electrical impulses will lift and tone the facials muscles, whilst improving skin elasticity and reducing the appearance of fine lines and wrinkles.
CACI Eye Revive
Designed specifically to target the area around the eyes using microcurrent to help firm and tone the muscles. Reduce the signs of fine lines, fatigue and puffiness. This treatment rehydrates and regenerates using the hydratone eye mask. The eye contour is left hydrated and rejuvenated.
CACI Jowl Lift
Firm & tone the jaw line. The CACI Jowl Lift facial uses new Quad Probe applicators designed to double the lifting action of the CACI treatment system thereby enhancing results and reducing treatment time. This treatment helps to improve the appearance of sagging jowls by using the Quad Probes which have been specifically developed to target the muscles around the jaw line.
Super CACI Facial
70 minutes
Course of 10 Super CACI Facials
Classic CACI Facial
55 Minutes
Course of 10 Classic CACI 
CACI Eye Revive
40 Minutes
Course of 10 CACI Eye Revive
CACI Jowl Lift 
25 Minutes
Course of 10 CACI Jowl Lifts
Nora Bode OXYjet Facials
After 20 years of research comes the very latest alternative treatment to cosmetic injections and surgery.
OXYjet is the world's most effective oxygen system available; it works using pulses of pure oxygen pressure to effectively shoot a special blend of active ingredients deep into the lower levels of skin.
This amplifies the collagen within the skin, filling lines and wrinkles, for a smoother, softer complexion.
This treatment is suitable for men and women who want to stay young looking without resorting to Botox and other cosmetic injections.
No needles, No Botox, No Pain – this powerful alternative to cosmetic injections is the ultimate anti-ageing treatment from OXY jet. Using the pulsed pressure of pure oxygen a special blend of active ingredients is delivered to the deepest layers of the skin, penetrating to the muscles.
These facials amplifies the collagen within the skin, filling lines and wrinkles, for a smoother, softer complexion.
For more information on our OXYjet treatments check out our Blog.
Beauty Tox Facial
75 minutes
Course of 6 Beauty Tox Facials
Dermapen
The DermaPen is glided over the skin and microscopic channels are lightly stamped into the skins matrix stimulating a wound healing response with intense renewal repair and rejuvenation.
Natural growth factors are released to stimulate reformation and deposition of fresh, restricting collagen.
DermaPen treatments can help with a number of skin concerns, including:
Collagen induction therapy, Sun damage, Lines & Wrinkles, Hyperpigmentation, Rosacea, Enlarged pores, Scarring, Alopecia, Hair regeneration & Stretch Marks.
Dermapen with LED Therapy
55 minutes
Course of 3 Dermapen with LED Therapy
Microdermabrasion Facials
Microdermabrasion is a system of intense exfoliation and resurfacing for instantly more rejuvenated and radiant skin. A great 'quick fix' facial before a night out or special occasion.
Beauty Flash Microdermabrasion
25 minutes
Course of 6 Beauty Flash Microdermabrasion
Deluxe Microdermabrasion
40 minutes
Course of 6 Deluxe Microdermabrasion
Microdermabrasion with LED Therapy
40 minutes
Course of 6 LED Therapy Microdermabrasion
Dermaplaning
Dermaplaning is a quick procedure with few to no adverse effects, Using a scalpel and a delicate touch, the skin specialist simply abrades the surface of the skin using light …feathering strokes.
It's a first choice for clients who have excess vellus hair on the skin. This hair often causes a buildup of dirt and oils in the follicles, so removing the hair gives the client healthier looking skin.
Although merely an old wives' tale, many clients are often concerned that the hair will grow back heavier and darker after dermaplaning. This is not the case. As long as the hair is superficial vellus hair, it will grow back at the same rate and texture as before the treatment.
Dermaplaning With LED Therapy
45 minutes
Dermaplaning with Collagen Mask & Massage
45 minutes
Radiofrequency Facial
Radiofrequency is the most commonly used procedure to stimulate the collagen production and strengthen the skin's structure. Radiofrequency enables skin tightening and improves the skin's appearance painlessly without post-op downtime.
This is a great way of reducing fine lines and wrinkles, enlarged pores and improving skin tone and texture as well as dull skin.
Radiofrequency Facial
55 minutes
Course of 6 Radiofrequency Facials
La Belle Signature Rose Facials
Our signature relaxing and 'hands on' facials using our very own rose skincare prodcuts…If you are looking for a treatment that restores radiance and glowing skin, this is these treatments are for you.
Luxurious rose essential oils, long known for their rejuvenating properties, help condition and deeply nourish the skin. The result is a smooth, radiant complexion and a relaxed state of mind.
For more information on our natural, vegan & cruelty free products click here!
Luxury Aroma Facial
55 minutes