A Warm Candle massage can bring balance to the central nervous system and provide deep wellness and hydration to the skin for days. This soothing and tranquil massage is perfect for those with dry skin or if you're looking for some relaxing therapy.
Candles have been used during prayer and within magic for many, many years. Candles are used to provide a sense of comfort and serenity. They engage with the mind, body and spirit to ease tension and release a new transformation of life.
The massage candles used throughout this treatment have been specially created for use within La Belle. They are also available to purchase in both salons for just £15. There are two different candles Revitalise and Muscle Ease. These candles work, as a usual candle, massage oil and moisturising balm. They are organic and full of natural ingredients including essential oils to give the perfect aromatherapy experience no matter how they are used.
The warm candle oil is used at a low temperature and massaged into the skin like any normal massage oil. The heat of the oil brings immediate relief to any tension and relaxes the whole body. This massage can help to reduce stress and provide a holistic approach to massage.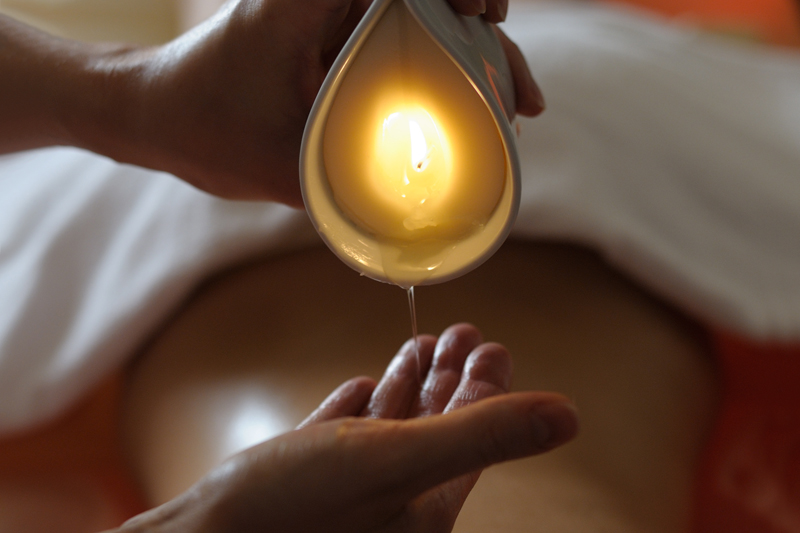 You will be taken to your own private room where you can choose which type of candle you'd prefer, one for either relaxation or rejuvenation. These are specially made candles designed just for La Belle and both have wonderful scents which will leave you feeling amazing.
Once you've chosen the type of candle you would like to be used throughout your massage your therapist will leave the room whilst you get ready. As with any massage you will need to remove all clothing and leave just your lower underwear on. You'll then lie face down on the comfortable massage bed, covering yourself with the towels provided.
Your therapist will return to the room and make sure you're ready for the massage to start.
The massage will begin with the oil from the candle being poured on your back. It is warm oil and you will feel a warming sensation. This oil is then massaged into your back shoulders and neck using traditional massage techniques. If you choose the full body massage, your whole body (including arms and legs will experience full aromatherapy enlightenment.
Following the massage, you can rest in the room and continue to relax until you feel ready to get dressed and return to our reception area.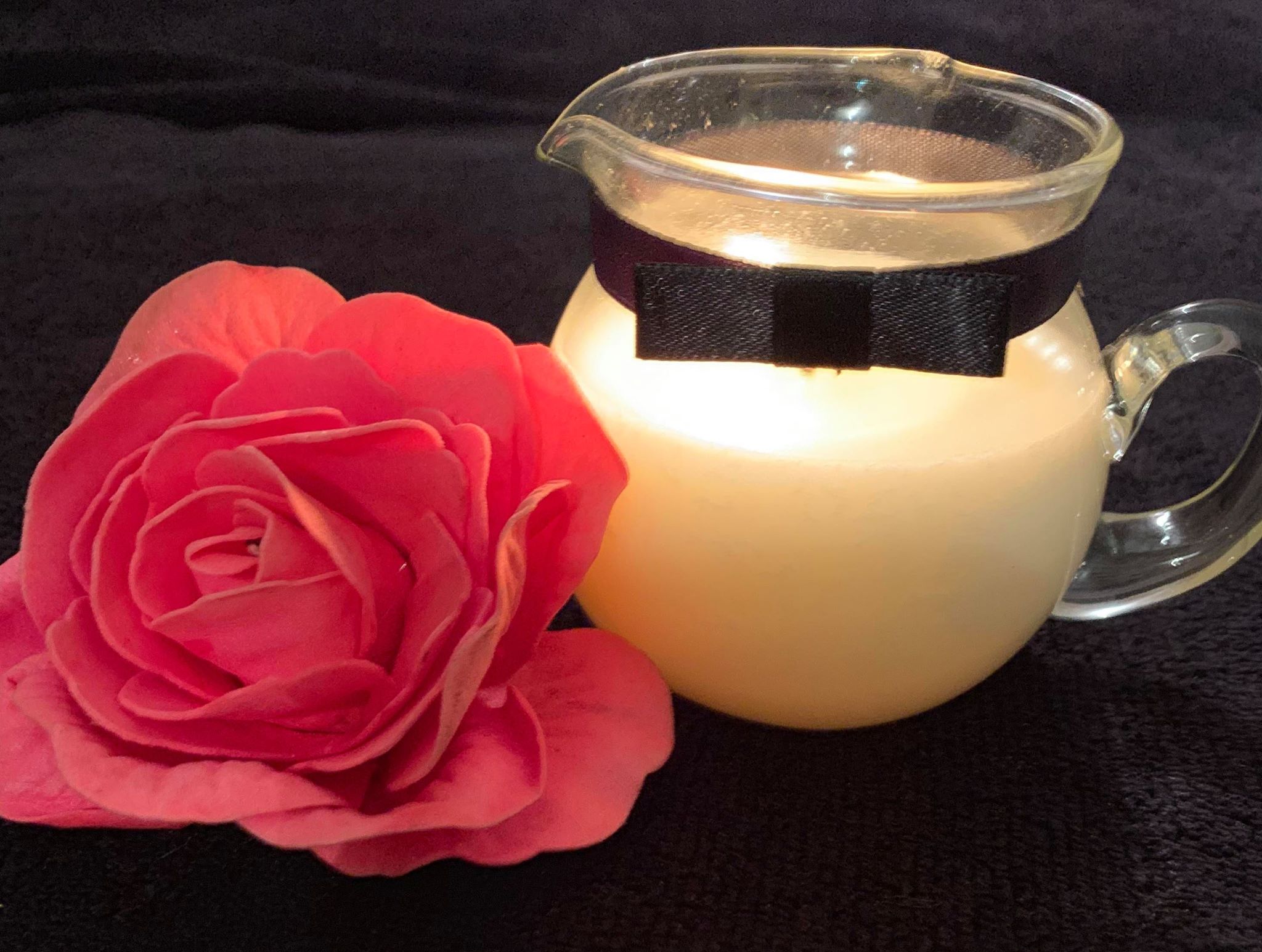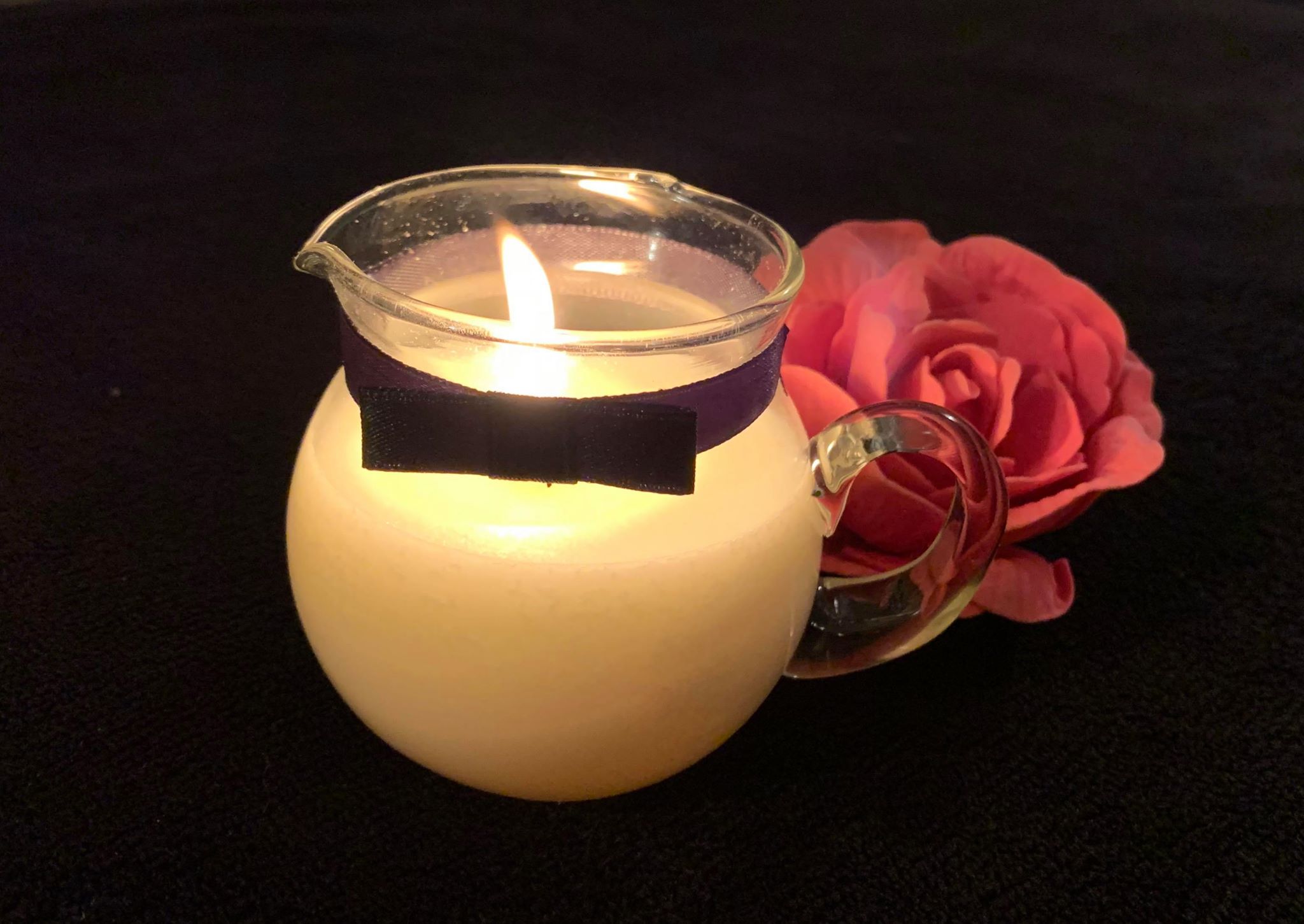 Throughout the massage you will feel totally serene and sleepy, whilst knowing your body is receiving the treatment you need. Your muscles will feel relaxed, your skin fully hydrated and any stress will be alleviated.
The massage will leave you feeling very lethargic and you may want to ensure you don't have anything too strenuous planned for the rest of the day.
The massage has already given your body a good workout, so it's time for you to continue relaxation.
Candle Massage is available at La Belle Worthing & Shoreham By Sea.
Massage Candles are available to purchase for £15 each in both salons.