The Hot Stone Massage is a type of massage treatment that involves the use of smooth stones. The stones are heated to a high temperature in a professional stone heater until they are within a specific temperature range, usually between 45 and 55°C. They are then placed on specific parts of the body. The heat and weight of the stones warm and relax muscles.
The stones used are basalt river stones, which are smooth from the natural river current, these are also the best type of natural stone to retain the heat.
Swedish massage therapy techniques are typically used during the massage using hands as well as the stones. This will include long strokes, kneading and rolling to take away the stresses and strains of everyday life. One stroke of a hot stone is like 10 of the hand and therefore you gain a deeper, more comforting, soothing massage.
The Hot Stones can also be used on points on the body which are thought to energetically balance the mind and body.
On arriving at the salon you will be taken to your private room where you will be required to undress to your underwear and waist for the treatment. You will be asked to lie face down on the massage bed covering yourself with the towels provided.
Your massage therapist will return to the room to start your treatment.
Before the massage begins the heat of the stones will be tested with you to ensure the heat is good for your skin. You can also choose whether you would prefer a light massage or a deeper one.
Once the massage starts the stones will be placed on particular areas of your body before being used throughout the massage to apply deeper pressure without causing any discomfort. The stones will be moved over the area of your body which require more focus to make sure you get the best treatment for you.
You can choose to have a back, neck and shoulder massage, or a full body which will include your legs and arms too.
Once the massage is complete you will be left feeling relaxed and stress free.
You will have time to relax in your private room before getting dressed and leaving when you're ready.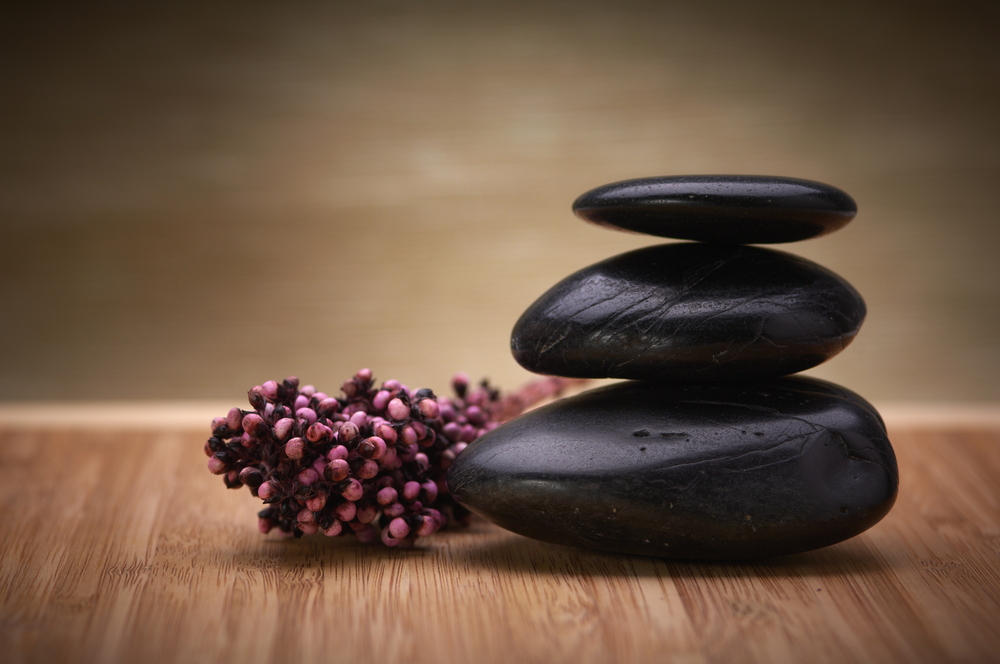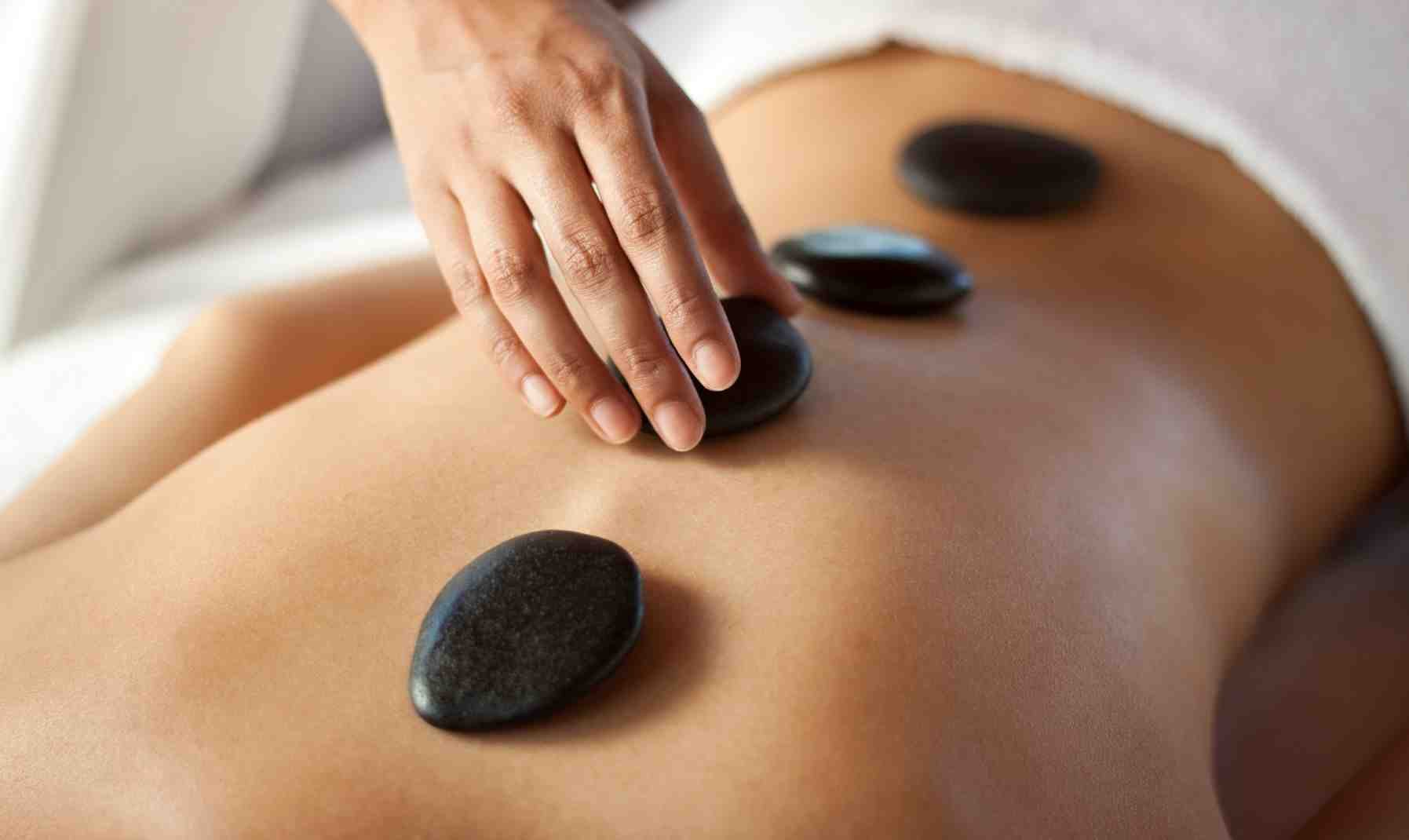 You will feel the benefits of the treatment immediately on completion. The Hot Stone Massage is soothing, comforting and deeply relaxing.
Any muscular tension will be massaged away, and your body will be left feeling very relaxed.
It has been said that the Hot Stone Massage can help with issues such as Anxiety, Depression, Back Pain and Insomnia.
Following your treatment, it is best not to do anything too strenuous, your body has been through a full relaxation process and your muscles have been worked similar to a workout. It is therefore good to continue to relax, whether you have a bath or read a book, but make sure you listen to what your body is telling you to do.
Physical activity is not recommended as you may be more likely to suffer from an injury. This is due to your muscles already been worked enough during the massage. Make sure you do eat and drink plenty of water to continue to rehydrate your body.
At La Belle you can select from a Back, Neck and Shoulder Hot Stone Massage which lasts for 40 minutes or a Full Body Hot Stone Massage which is for 70 minutes.
Book Online for a Hotstone Back, Neck & Shoulder Massage in Worthing or Shoreham
Book Online for a Hotstone Full Body Massage in Worthing or Shoreham