If you can SQUEEZE it, we can FREEZE it!!!
** Available at La Belle Shoreham Only**
Do you ever feel like you need to reduce fat around any particular areas of your body??
Remove 30% of your fat cells in these areas with a new and effective, non-evasive treatment, Fat Freezing.
Non evasive treatments are becoming more and more popular and the A-List celebrities know just what works, as Fat Freezing hasn't gone un noticed within the celebrity crowd. Fat Freezing has been successful with many, including Khloe Kardashian, Olivia Munn, Jennifer Aniston and Lindsey Lohan.
They chose to have this non-evasive treatment as it helps to reduce fat cells in those hard to shift areas. It's also incredibly low risk and highly effective.
Fat Freezing or Cool Sculpting are the non-surgical terms for Cryolipolysis.
Þ Cryo means icy cold
Þ Lipolysis means breaking down of fat
That is exactly what this treatment can do for you. This new, innovative technique was only discovered in 2012 and has proven extremely popular ever since as results are impressive and long-lasting.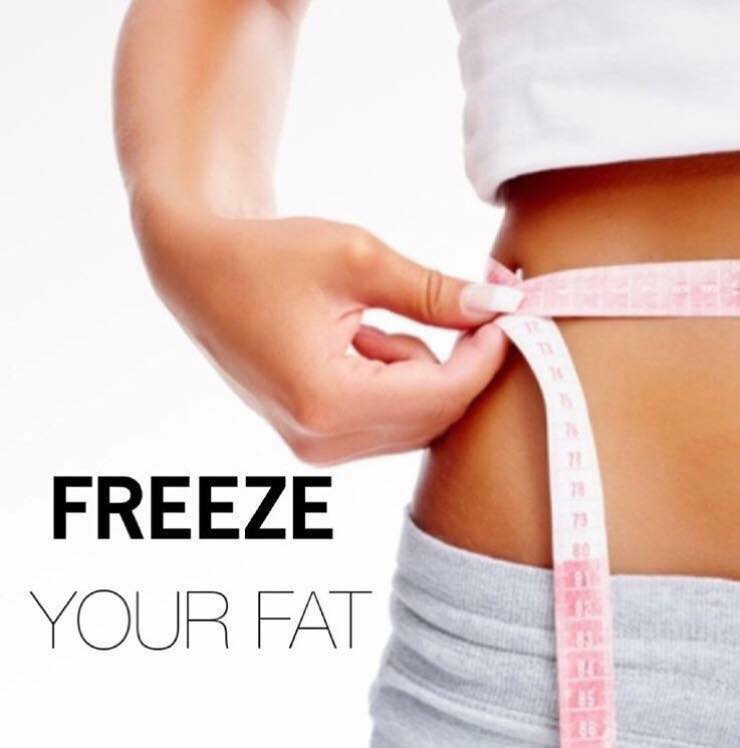 Consultations are provided immediately before the treatment to ensure it's right for you. This will also help us to understand which areas of your body you're looking to reduce fat. There are several areas where this can work including your stomach, buttocks, thighs and back. 
Following your consultation, you'll be taken to your private room where we'll prepare the particular area for treatment. You'll be able to relax on our luxurious treatment beds during the procedure and we'll place an anti-freeze membrane across that chosen area which protects the skin and ensures there is little or no redness or bruising once the treatment is complete.
Once you're ready the cooling cups will be placed on this area, you're able to have up to four cups at any one time.
During the treatment a suction pad is used to suck the skin, this creates a cooling sensation which will eventually go numb and minimise any initial discomfort. Although you shouldn't feel much at the beginning, except for a light tugging sensation. The temperature is continuously monitored and will be between -11 and 5°C.
Whilst the cups are on your body, they will be working to freeze the fat cells in that particular area. These cells are completely destroyed and then absorbed and processed through your body and flushed out through your liver.
This full process does take some time as your body needs to remove these destroyed fat cells. Results tend to occur between 2 and 12 weeks after treatment and results should be obvious.
Normal daily activities can continue immediately after you have the treatment. There will be no downtime as the procedure is non evasive and
unlike other procedures there is no damage to skin, nerves, blood vessels or other tissues. The risk of regaining weight is very minimal as the fat cells are totally destroyed and removed from your body, ensuring amazing long-lasting natural results.
Following the treatment, you should continue to drink 2-3 litres of water a day and ensure you keep your healthy diet.
We recommend you continue with further treatments to complete a full course, three treatments evenly spaced over 3-4 months provides you with a full effective course to continuously remove 30% of those fat cells following each treatment.